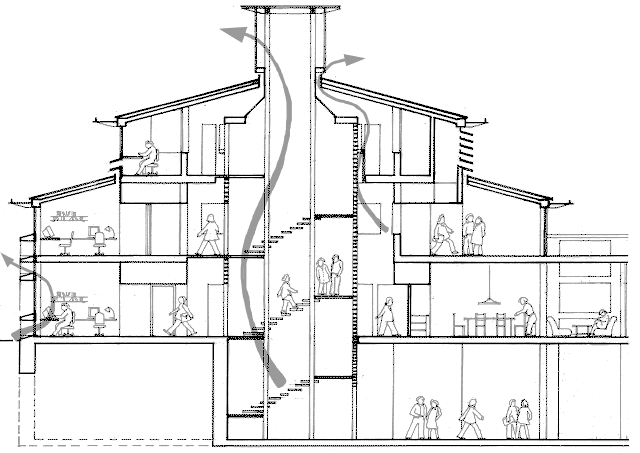 We aim to design a building which recognises the importance of energy conservation and provides a comfortable environment without excessive maintenance and running costs.
By using heavy construction and allowing the mass of the structure to absorb the daily heat gains generated by the use of the building and penetrating solar radiation, wildly fluctuating temperatures can be reduced, thereby easing the control of the environment.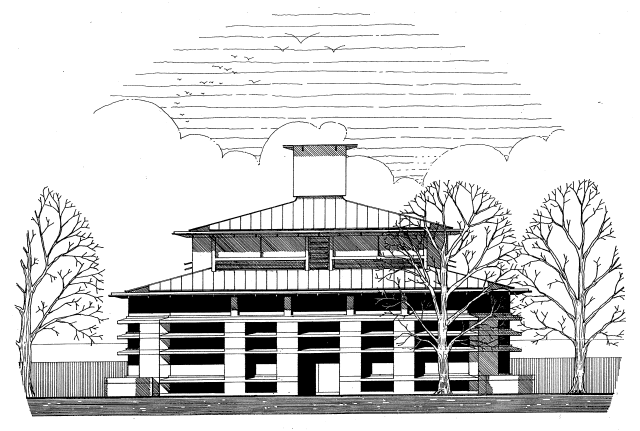 The design of the external fabric takes account of our wet temperate climate by incorporating deep roof overhangs and water-shedding details. A complementary function of this building method is the reduction of solar rays entering the building and a corresponding reduction of internal temperatures. As a result of these measures it becomes possible to cool and ventilate the building by natural ventilation with the consequent saving of capital and running costs of air conditioning plant.
The design of the windows is also based on optimising the internal ventilation. High and low level opening windows, placed either side of a fixed window, produce comfortable ventilation without the problems of blowing paper from desks.