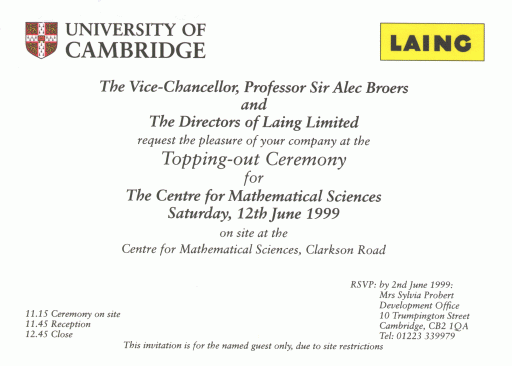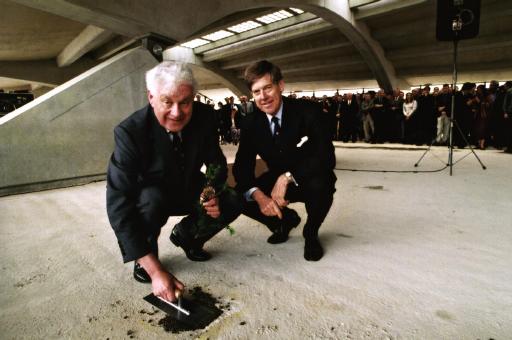 David Malcolm, the first benefactor of the new Centre and Professor Sir Alec Broers, Vice-Chancellor of the University, planting a sprig of Yew.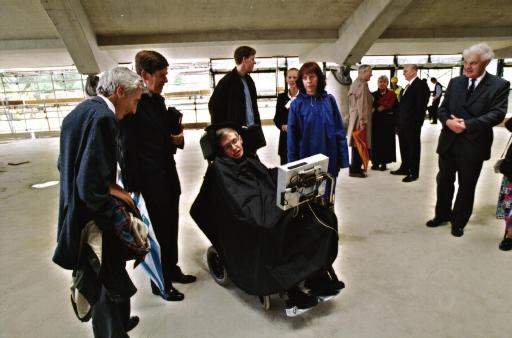 Professor Stephen Hawking with Astronomer Royal Sir Martin Rees and the Vice-Chancellor, and David Malcolm looking on.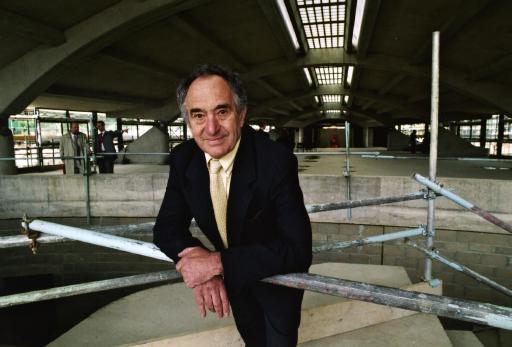 Edward Cullinan, the Architect of the new Centre.
Photography by Tony Jedrej.